PM Modi in Lumbini - Nepal on Buddha Purnima, Gave a message of peace and Non-violence to the entire world –
PM Modi in Lumbini - Nepal on Buddha Purnima, Gave a message of peace and Non-violence to the entire world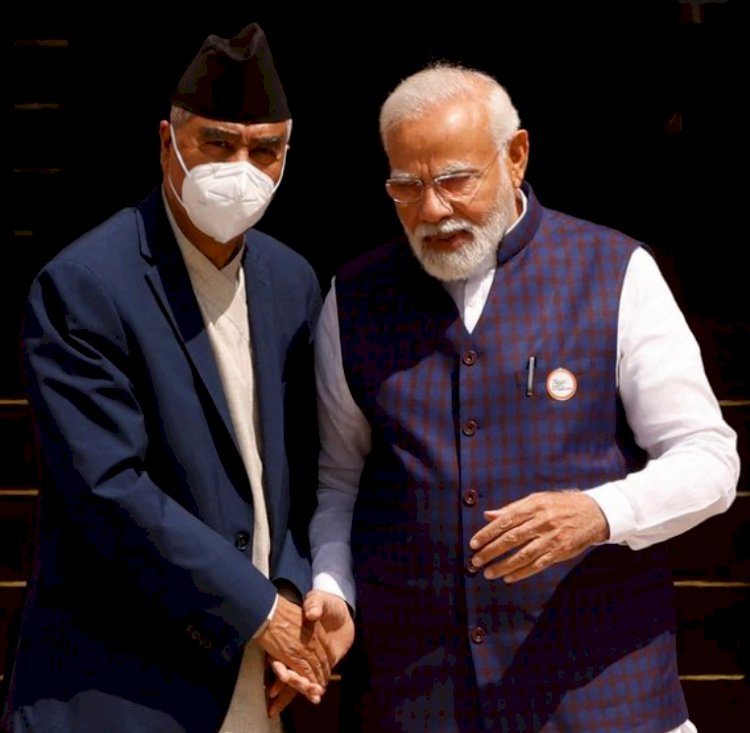 Prime Minister Modi was in Lumbini Nepal for the day - one historic visit on Monday 16th May on the occasion of Buddha Poornima, which is known as one of the most precious and spiritual days. The province of Lumbini is the birthplace of Lord Buddha, the founder of Buddhism, which spread the fragrance of peace and nonviolence philosophy to the whole world. PM Modi received a grand welcome upon his arrival in Lumbini by his counterpart Nepalese prime minister Sher Bahadur Deuba.
On the auspicious day of Buddha Jayanti Prime minister Modi expressed his feelings in front of the Nepali people, he started his speech in the Nepali language and said 'the energy of the place where Lord Buddha was born gave him a different feeling. India-Nepal relation is as strong as ancient as the Himalayas. The Prime Minister also referred to a Mahabodhi sapling that he had gifted in Nepal in 2014.
While addressing Nepal He said "visiting Nepal is not a political journey for me, it gives me a spiritual experience and I am quite sure that every Indian has a similar kind of feelings toward Nepal. The devotion to Lord Buddha binds us together and makes us members of one family and it is the base and strength of the Indo - Nepal's strong relationship. Without Nepal, our lord Rama is also incomplete."
He further said, "The growing and strengthening friendship between India and Nepal will work for the benefit of entire humanity amid the kind of global situation that is emerging today. The thoughts of Lord Buddha can make our planet more peaceful, harmonious, and sustainable."
Along with Sher Bahadur Deuba, Prime Minister Modi also visited Maadevi Mandir, the birthplace of Lord Buddha.
PM also attends the foundation laying for the Indian international Buddhist culture and Heritage in Lumbini. It will surely strengthen tourism in Nepal.
The two countries had also had bilateral talks and signed five agreements including two of them the Satluj Jal Vidyut Nigam SJVN and the Nepal Electricity Authority NEA.
Buddha's important place in

red color

– The image is taken from TOI