Agitation Intensified in Sri Lanka: Prime minister Mahindra Rajapaksa has resigned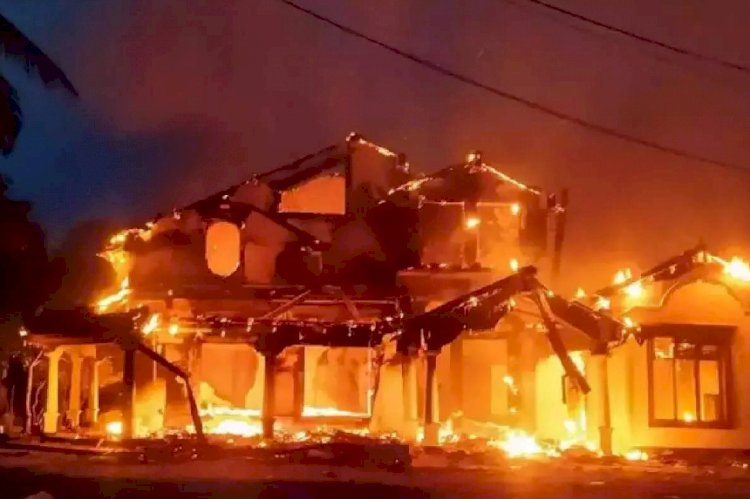 The Island Country Sri Lanka which is facing an immense shortage of adequate food, fuel, and cooking gas for several weeks, is now in the position of Civil war.
The protesters who have been supported by the anti-government organizations and opposition parties have thrown the country into the fire of violence. Now the island was placed under curfew after violent clashes between Rajapaksa supporters and anti-government protesters in Colombo.
On Monday morning protesters held a demonstration opposite the Temple Trees, the official residence of the prime minister, urging Prime Minister Mahinda Rajapaksa not to resign.
Following their meeting with the prime minister, Mr. Mahinda said "he was willing to make any sacrifice for the people of the country''
After the meeting, supporters pulled down the protesters, and many were injured from both sides.
Meanwhile, he has given his resignation to president Gotabaya Rajapaksa, who is also the prime minister's younger brother.
After his resignation, he tweeted and send his message to the Sri Lankan people.